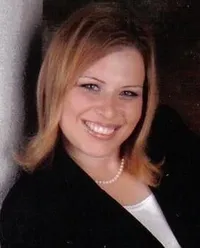 Dr. Christi Houtz DC, LAc
After being born and raised in Terre Haute, Dr. Houtz has made it her personal mission to bring the best in not only chiropractic care, but also integrative medicine to the Wabash Valley. She strives to partner with you and your other medical providers to pinpoint the root cause of your health condition, treat it appropriately, and ensure you can live your life to fullest. She graduated from Parker College of Chiropractic in Dallas, Texas.
Most chiropractors who practice acupuncture only utilize only a few points to deal with pain and discomfort in conjunction with chiropractic care. Dr. Houtz, as an Acupuncturist, does far more than most chiropractors who also practice acupuncture. She utilizes the wide scope of her extensive Traditional Chinese Medicine training to treat the entire person. This includes treatment of not only pain, but also gastrointestinal, reproductive, memory, and many other health issues. Along with acupuncture, she twins the needles therapy with herbs, food therapy, and other Chinese Traditional Medicine treatments to get the best results in all patient interactions.